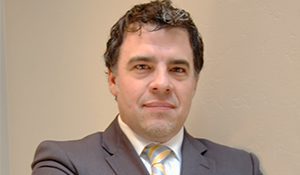 STEPHEN R. FRAZIER
PARTNER
Partner
phone
801-373-4912 888-373-4912
fax
801-373-4964
email
Email Me
Stephen R. Frazier 
Provo, Utah
When representing clients, my objective is to give the best possible representation through my knowledge and skill, which will ensure my client's needs are met and Constitutional Rights are upheld.In 2007, I was pleased to join Esplin | Weight, a premier Utah Criminal Defense firm. My practice consists primarily of Criminal Defense work but I also handle Personal Injury cases. A large portion of my defense work includes DUI and DWI, possession of drugs, theft, and all misdemeanors and felonies.  This firm is a perfect fit for me as criminal defense is my passion.  I serve clients along the Wasatch Front and throughout state of Utah.
Criminal Defense
Personal Injury
Felonies:
Drug Possession
Distribution
Aggravated Assault
Assault-Domestic Violence
Felony DUI
Burglary
Robbery
Theft
Sex Cases
Forgery
Fraud
White Collar Crime
Misdemeanors:
Marijuana possession
Spice possession
DUI – Driving Under the Influence – Alcohol or Drugs
DWI– Driving While Impaired – Alcohol or Drugs
DUI-Controlled Substance or Metabolite
Driver License Hearings and Appeals
Assault and Domestic Violence
Automobile Burglary
Joy Riding
Intoxication
Disorderly Conduct
Solicitation
Illegal Consumption
Resisting Arrest
Trespassing
Search and Seizure
Suppression
Juvenile Court
Justice Court
District Court
Denovo Appeals
Fish and Game Violations
Probation / Parole Violations
Order to Show Cause / Reviews
Trial
Sentencing
Administrative Hearings
Expungement
Felony and Misdemeanor Reductions – "402 Motions"
Appeals
Personal Injury:
Auto Accidents
Slip and Fall
Negligence
Product Liability
Contingency Fees
Utah Valley University, Orem, Utah
B.S.
Central Utah Bar Association – CUBA
Utah Bar Association
Past Employment Positions:

Utah County Public Defender Provo, Utah, 2005 – 2007
Alternate Public Defender San Diego, California, 2003 – 2005
California Innocence Project San Diego, California, 2003