About Esplin Weight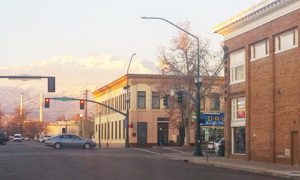 PROVO UT For Central Utah Families Lawyer
At the Provo-based law firm of Esplin | Weight, we are always looking for ways to maximize the value of the legal services we provide to individual and business clients throughout Utah. Whatever your legal concerns, you can contact us safe in the knowledge that we will remain devoted to protecting your rights and respecting your individual goals.
PROVIDING EXPERIENCED REPRESENTATION AT ALL TIMES
At Esplin | Weight, each member of our diverse team of attorneys is an equal team member in our firm. What that means to our clients is that you can be confident that your lawyer will remain directly responsible for all aspects of your case, and your file will not be handed off to a junior associate.
Our unique approach to building our law firm allows us to combine the benefits of personal attention and service with the resources of a substantially sized firm, including our excellent support staff.
Each of our lawyers focuses on specific practice areas, but we regularly consult each other and share information so as to provide our clients with a more well-rounded perspective. This approach can produce some extremely valuable results for our clients.
Our attorneys spend a substantial amount of time in court, so when you hire us to assist you with a legal matter — whether it involves criminal defense law, personal injury law, family law, bankruptcy law, business law or any of our other practice areas — you can count on our ability to stand up for your rights at trial if necessary.
PIONEERING NEW WAYS TO REPRESENT CLIENTS
While we provide most clients with traditional legal representation, our law firm is also a pioneer in the area of unbundled services and limited scope representation, providing legal advice and specific services to clients interested in taking personal responsibility for certain aspects of their cases.
To learn more about unbundled legal services and the differences between this option and our more traditional services, contact us today.