Business Formation & Planning – Construction Law
BUSINESS FORMATION & PLANNING
Provo UT Business Formation Lawyer
Skilled Legal Counsel for New and Existing Businesses
The decision to start a business is an exciting one, full of possibility. Making that possibility into a reality will require a lot of work, as well as good legal advice from a knowledgeable business law attorney.
At Esplin | Weight, we help entrepreneurs with business formation under Utah law and we assist with their legal needs on an ongoing basis. If you are starting a business, contact us at 801-373-4912 to get the benefit of our attorneys' extensive experience.
Making Choices About Business Formation and Ownership
One of the first decisions to make when you are starting a business is which type of business entity to form. There are several types of business entity that have different advantages and disadvantages depending on your tax planning strategies, business ownership and control concerns, and other factors. Some of the most common business entities in Utah are:
Corporations
Subchapter S corporations
Limited liability companies (LLCs)
Partnerships
Family limited partnerships
Our attorneys can help you choose a form and complete all the required business formation filings and formalities. We can also help you draft and adopt agreements concerning the ownership and control of the business, such as partnership agreements and buy-sell agreements. We are highly knowledgeable about the estate and succession planning consequences of business arrangements.
Providing Ongoing Support to Your Business
Once you get your business up and running, it will likely be helpful to have an attorney you can consult on a regular basis, especially if you do not have the kind of budget that will support an in-house lawyer. We help our business clients with contracts, leases, financing agreements and other legal matters that come up in the course of business.
We also work with a network of knowledgeable professionals such as bookkeepers, accountants, financial experts and others who provide effective services to small and medium-sized businesses.
To start building a relationship with a respected Utah business law firm that can provide you with ongoing legal support as you take on the important work of growing your business, contact us at Esplin | Weight today, 801-373-4912.
CONSTRUCTION LAW
Provo Utah Construction Law Lawyer
Lawyers for Utah Construction Disputes
Construction disputes are among the most complex types of legal disputes. Construction projects take place in an extremely complex contractual, legal and regulatory context that requires careful analysis by an experienced lawyer.
Whether you are a homeowner, commercial property owner, contractor, supplier or any other party to a construction dispute, you can rely on our construction law attorneys at Esplin | Weight in Provo, Utah, to help you pursue a fair resolution. Call us at 801-373-4912 to speak to or schedule a meeting with a construction lawyer.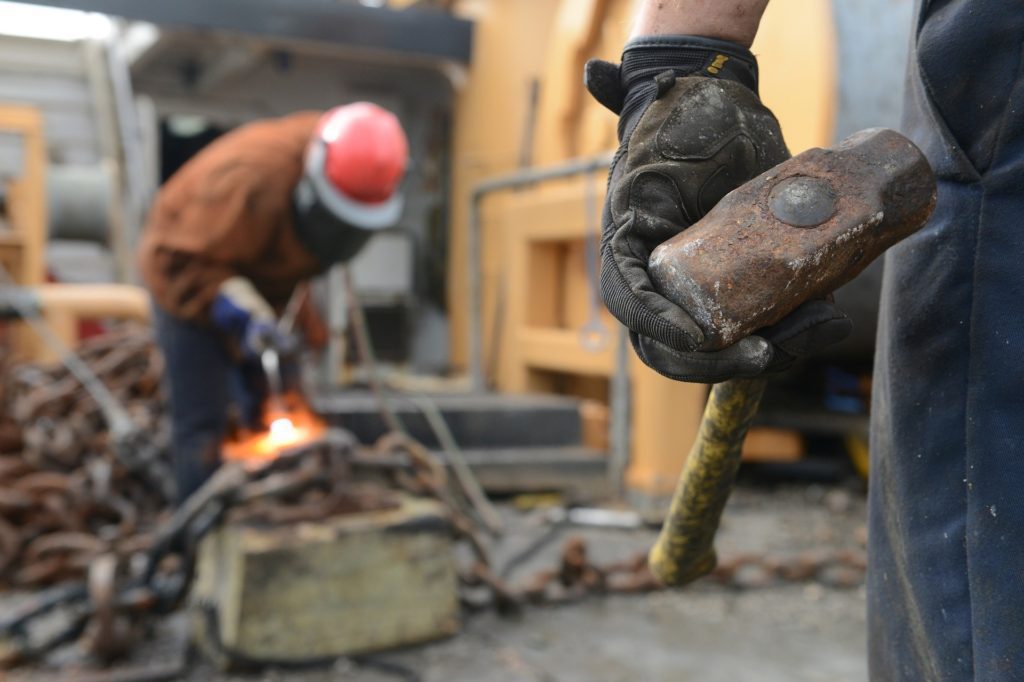 Prepared to Represent Your Interests in Any Context
Our experienced trial attorneys represent clients in a wide range of matters involving construction law. Our team includes experienced litigators who are prepared to aggressively pursue your interests in court, if necessary. Among the areas of construction law that we regularly handle are:
Mechanics' and materialman's liens: If you have not been paid for your contributions to a construction project, a mechanic's lien or materialman's lien may help you get the payment you deserve. Our attorneys assist contractors and suppliers with the filing and foreclosure of liens, and we also defend property owners against lien proceedings.
Construction defect disputes: We represent both property owners and contractors in disputes over alleged construction defects involving damage such as subsidence, water intrusion and more. We are fully prepared for litigation but will also pursue settlements where appropriate.
Construction contract disputes: If you are involved in a dispute over the performance or completion of a construction contract, you need an attorney who is experienced at analyzing complex contractual relationships.
Construction accidents: If you have been injured in a construction accident, you may have options for pursuing compensation outside the workers' compensation system. Our lawyers can help you determine whether you have a potential personal injury case for construction accident injuries.
If you are involved in any sort of dispute over an issue of construction law in Utah, don't hesitate to contact us at Esplin | Weight.