Why You Will Want The Best Lawyers In Utah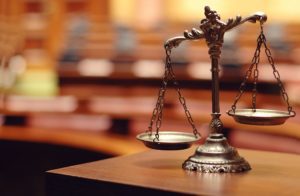 The law is complicated, meticulous, and beyond intricate. Oh yes, and it's almost always changing. While you're perfectly within your rights to represent yourself in legal matters, to ensure you receive the best legal representation possible, it's better to hire a lawyer. But not just any lawyer; you'll need the best if you hope to attain the best outcome for your case. Here are just a few of the reasons you'll need a lawyer and how you can get one with Esplin | Weight.
Reasons You Need a Lawyer
Law Is Confusing
You may not understand all the little intricate workings of Utah state laws. Law firms in Utah (like Esplin | Weight) can help sift through the nonsensical portions and explain the parts of the law that pertain to you and your situation.
Court Documents & Legal Procedures
You may not know how to file court documents or go about other legal procedures, such as creating and authorizing a will, estate planning, changing your name, etc., but lawyers in Utah understand. Legal matters are very systematic and serious; if you don't know how to follow through with specific procedures, you may find yourself in even more trouble than when you started.
Lawyers Know How To Work A Plea Bargain Or Settlement
Lawyers are a third party to your situation and can work more objectively with the authorities to get you the best settlement or plea bargain possible. Lawyers have also worked in the industry long enough to recognize similarities between your case and others they have seen before, to know what is a reasonable settlement.
Other Parties May Have A Lawyer
If it is a situation that includes other parties, they will most likely have legal help. You'll want to have an attorney on your side to help you understand the legal jargon being thrown around.
When You Might Want A Lawyer
There is, of course, the obvious situation of crime and legal charges brought against you, in which you would want to find a defense attorney in Utah. However, there are a few other situations that may arise where you'll want to find yourself a Utah law firm:
When you create or revise a will or estate

If you are involved in an accident

If you encounter financial issues

If someone tries to threaten your personal rights

When purchasing or selling property

When filing for divorce or fighting for child custody
And more
How To Get A Lawyer
If you are in need of a lawyer in Utah, look no further than the Utah law firm Esplin | Weight. We have lawyers that work in a number of different practice areas and we can help you understand your situation, work through it with you, and get the results you need. You can contact our firm here!