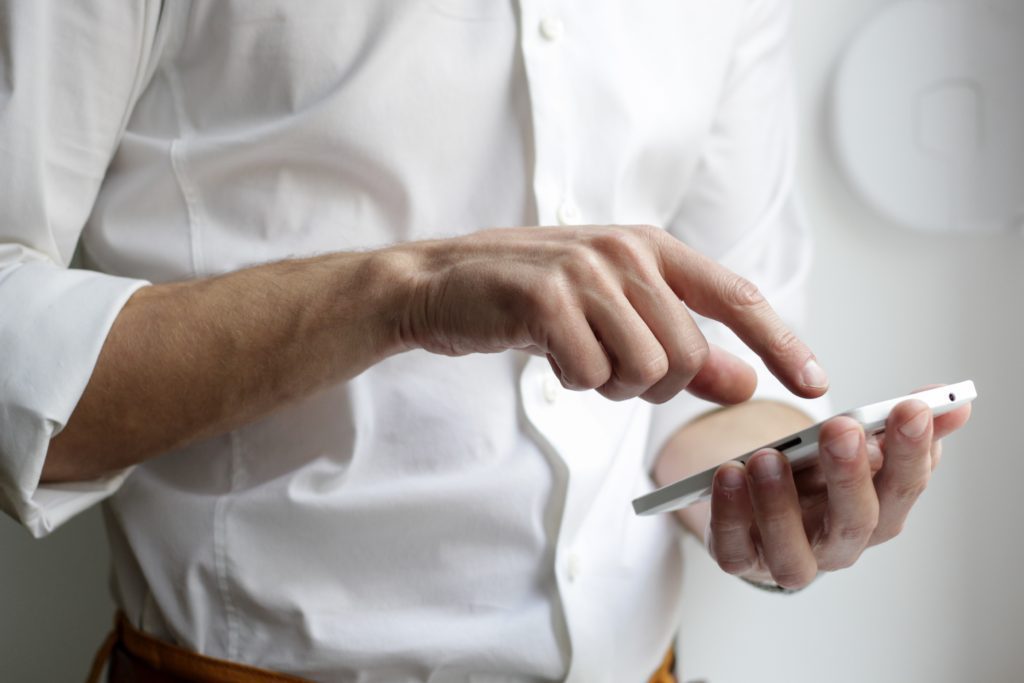 It's 2017, and by now, it has become common practice for lawyers and firms to make use of social media in one way or another (If you haven't begun using social media yourself, we encourage you to get one board!). Now that the online tools have become commonplace, it's time to start making sure you're using social media in ways that bring the most benefit to you. We've highlighted some key elements of a great social media presence for any lawyer, with examples from our own Esplin Weight Facebook Page. The better you incorporate these tips into your online profiles, the better the return on the time (and perhaps money) that you invest into it.
More Than Just LinkedIn
LinkedIn has come to be regarded as the more "professional" social media platform, but that doesn't mean that professionals shouldn't use other platforms too. While LinkedIn is very useful for professional networking, platforms like Facebook, Twitter, and blogs provide opportunities to reach people where they are found most often. For lawyers, these other social media sites can be used to advertise, communicate, build an image, and stay relevant on what is happening in the legal world. People are your clients, so you should go where the people are. 
Facebook and Twitter are great for sharing relevant news stories, articles, or anything else intended to inform people and get them thinking about your legal services. They also both present opportunities for you to comment and respond to others talking about similar topics. 
Twitter is great for sharing short insights or opinions you hold personally regarding legal counsel in general or current events.
Blog posts should be used to share more in-depth messages for the purpose of teaching something new, highlighting a need for legal help or sharing an interesting insight into your practice.
Engage with People
Responding to comments, answering direct messages, and monitoring who's talking about you are great opportunities to engage with current and potential clients. When people feel like you take the time to communicate and acknowledge them online, they will be more likely to feel comfortable going to you for legal service. 
But be cautious! While social media is a wonderful tool, using it does put you more at risk of facing confidentiality issues. People may not care about their own confidentiality as much as you need to. Even personal messages are not completely secure. So be careful about the nature of your conversations online. The same regulations for attorney self-promotion and solicitation apply to social media. If you're smart about it, you'll be able to connect with people without crossing any ethical boundaries.
Do More Than Lawyer-Talk
Of course, the majority of what you talk about on social media will be related to your practice, that's why you created the accounts in the first place. But popular lawyers make sure to mix in a little topical content as well. 
Most people aren't regularly searching for legal counsel. If you only ever publish posts trying to get people to call you for a consultation, you may not have many people following your social profiles (which means you won't come to mind as easily when they do need some legal counsel). Try to find interesting things that your followers will enjoy, learn from, or want to share to others. At Esplin | Weight, we held a contest during "No Shave November 2016" in which we featured people in a contest for the best beard. Not only did it help us reach people, it also helped create an image in people's minds that we were relatable and fun, instead of some stuffy, boring lawyers. We make sure to base most of our content around legal issues and our professional services, but occasionally, we post about non-legal things. 
Which leads to the final point to keep in mind…
Keep It Professional, But Not Too Professional
People expect lawyers to be professional, but they also want them to be personable. It can be tricky to find that balance, but an effective social media presence allows you to do so. Being active on social media in itself shows a relatability, and you can carefully cater your posts, tweets, and shares to reflect the right amount of professionalism while also being accessible and authentic. Being authentic is the key. You don't want potential or current customers to just "like" your posts, you want them to like you! So the best practice would be to gain their trust through demonstrated expertise as well as personable interaction.